THE MILLENNIUM III TRIAL VERSION D O W N L O A D
Go to page for Download a Millennium III embroidery software trial version
After the installation Millennium III requires an activation file that you can require to Proel Activation Service
__N E W___V E R S I O N__ MILLENNIUM III NOW DOWNLOAD YOUR FREE LICENSE DIRECTLY FROM THE CLOUD
Watch the tutorial
Proel TSI Open House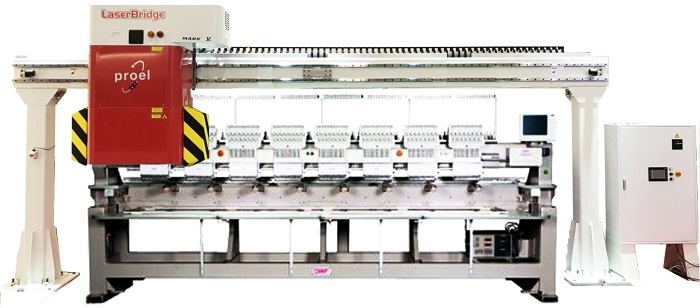 The Proel TSI exhibit in Bitonto (Italy) in Proel TSI Open House from June 22 to 24 2017. Read more...
PROEL TSI SUITE 9.6.3
The New PROEL TSI SUITE version is available in the Download Page of PROEL TSI Account
Don't you have a Proel TSI Account? Click here to create a Proel TSI Account. Then you will get 3 free registrations and contacting the technical assistance at This e-mail address is being protected from spambots. You need JavaScript enabled to view it you can enable the download of the latest versions of PROEL TSI SUITE
On-line the new tutorials of Millennium III and Proel TSI SUITE

On our YouTube channel dedicated to Millennium III software we have uploaded several video tutorials concerning download, installation, activation and use of the professional embroidery software Millennium III.
Here is the list of new Video Tutorial:
Proel TSI at ISS Atlantic City 2017
The Proel TSI exhibit in Atlantic City Convention Center at the ISS Atlantic City Trade Show. Read more...
PROEL TSI SUITE 9.5.1
The New PROEL TSI SUITE version is available in the Download Page of PROEL TSI Account
Don't you have a Proel TSI Account? Click here to create a Proel TSI Account. Then you will get 3 free registrations and contacting the technical assistance at This e-mail address is being protected from spambots. You need JavaScript enabled to view it you can enable the download of the latest versions of PROEL TSI SUITE
WHAT'S NEW
FocusCut III and

Millennium

III

are

able to

import more

embroidery

formats

,

in particular

formats

normally used

by

the

household

embroidery machines

:

Brother embroidery *.pes

Brother embroidery *.pec

Pfaff Home *.pcs

Janome *.sew

Janome *.jef

In Millennium III Added the possibility to invert the sequins type

In FocusCut III

is

possible to schedule

an unlimited number of

labels

to be engraved

with

your

Proel TSI Galvanometric

Laser

Machine

.

Fixed bugs