---
THE MILLENNIUM TRIAL VERSION D O W N L O A D
Go to page for Download a Millennium embroidery software trial version
After the installation Millennium requires an activation file that you can require to Proel Activation Service
__N E W___V E R S I O N__ MILLENNIUM NOW DOWNLOAD YOUR FREE LICENSE DIRECTLY FROM THE CLOUD
Watch the tutorial
M I L L E N N I U M
TUTORIALS ARE AVAILABLE
Initial Settings - Shape Creation - Shapes Editing -
Running Stitch - Column - True Type Lettering and others

EMBROIDERY SOFTWARE YOUTUBE CHANNEL
Proel TSI Open House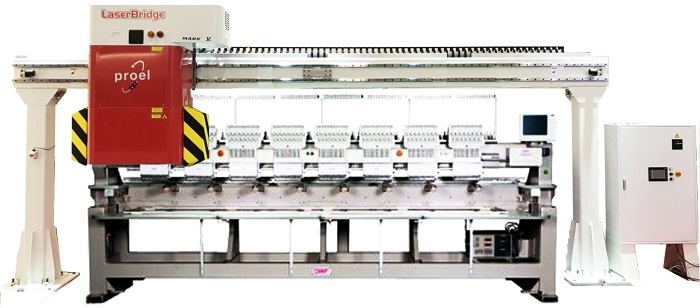 The Proel TSI exhibit in Bitonto (Italy) in Proel TSI Open House from June 22 to 24 2017. Read more...
On-line the new tutorials of Millennium III and Proel TSI SUITE

On our YouTube channel dedicated to Millennium III software we have uploaded several video tutorials concerning download, installation, activation and use of the professional embroidery software Millennium III.
Here is the list of new Video Tutorial:
Proel TSI at ISS Atlantic City 2017
The Proel TSI exhibit in Atlantic City Convention Center at the ISS Atlantic City Trade Show. Read more...
Proel TSI at ISS Long Beach 2017
Wednesday, 11 January 2017
Newsletter - December 2016